Hi there,
I am trying to create my own app based on Grasshopper script.
I tried to follow the tutorial. In particular, I can generate the interface, but when I click on 'Run Grasshopper, this error message appears on PyCharm:

Also, I have noticed that the input.json disappears after running the code.
This is the error on the generic worker (I followed all the instructions for the set up of the worker):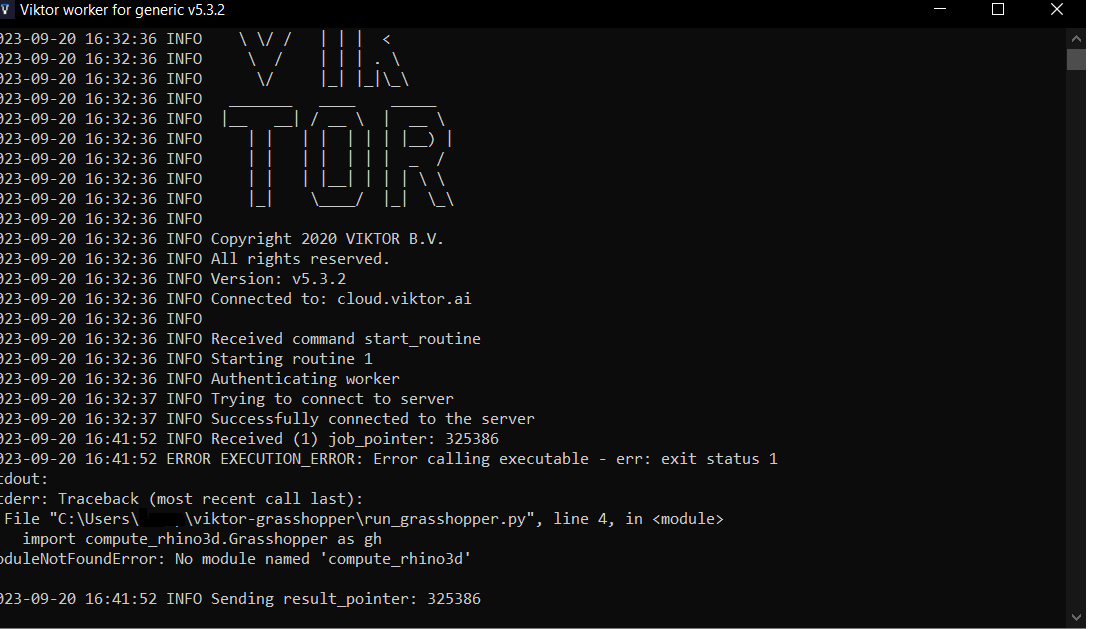 Can you help me?