Hi support,
I ran into an error while uploading a xml file into one of our apps. (both live and developers environment)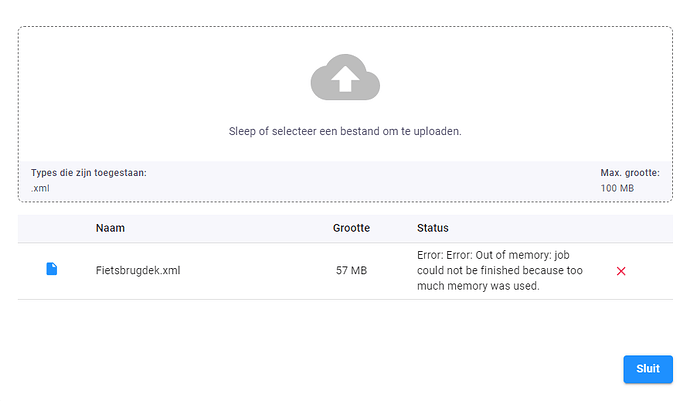 While the max size of the file upload is set to 100 mb, and the uploaded file is 57 mb. This should not be an issue.
I think the processor written on the xml upload takes too long. However, the app was functioning fine before and with xml files larger than 50 mb.
any ideas?
Gr Tom