Dear VIKTOR team,
I am encountering an error while trying to export a plotly graph as a html file.
The error is as follows:
UnicodeEncodeError: 'charmap' codec can't encode character '\u25c4' in position 289925: character maps to <undefined>
The error is triggered by:
        fig = px.scatter(dataframe,
                                 x='CLAS_VOLUMEGEWICHT_NAT',
                                 y='MONSTER_NIVEAU',
                                 color='CLAS_GRONDSOORT',
                                 symbol=None)

        bytes_buffer = io.BytesIO()
        fig_bytes = fig_plotly.to_html(bytes_buffer)
        fig_file = File.from_data(fig_bytes)

The graph I am trying to export is a px.scatter - graph: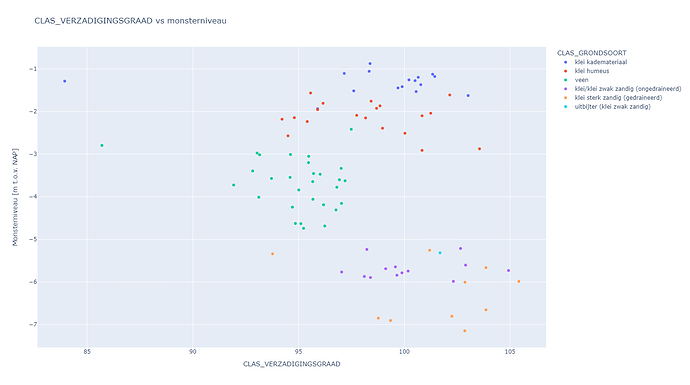 I don't understand this error, as character '\u25c4' is this character ◄ I think and I didn't use it (on purpose). Could you help me please?
Thanks in advance,
Yida