Which tool versions are you using?
SDK: v14.4.0
Platform: v23.08.0
Python: v3.10.11
Isolation mode: venv
Current Behavior
Our development workers for Scia and Dfoundations stopped working. The workers show connected, the viktor platform does recognize the workers are running and we didn't change any worker configuration in viktor. When we run a calculation, it says that the calculation is send to the worker but the worker does not receive any job as can be seen in the log below. last week, everything was working fine.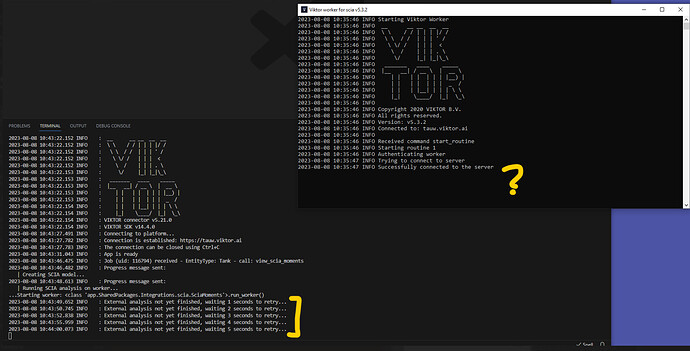 Expected Behavior
That the worker actually calculates stuff.
Context (optional, but preferred)
We run it on Windows 10, we updated all our workers to V5.3.2 but no luck yet. The programs them self are also functioning fine when we launch them.