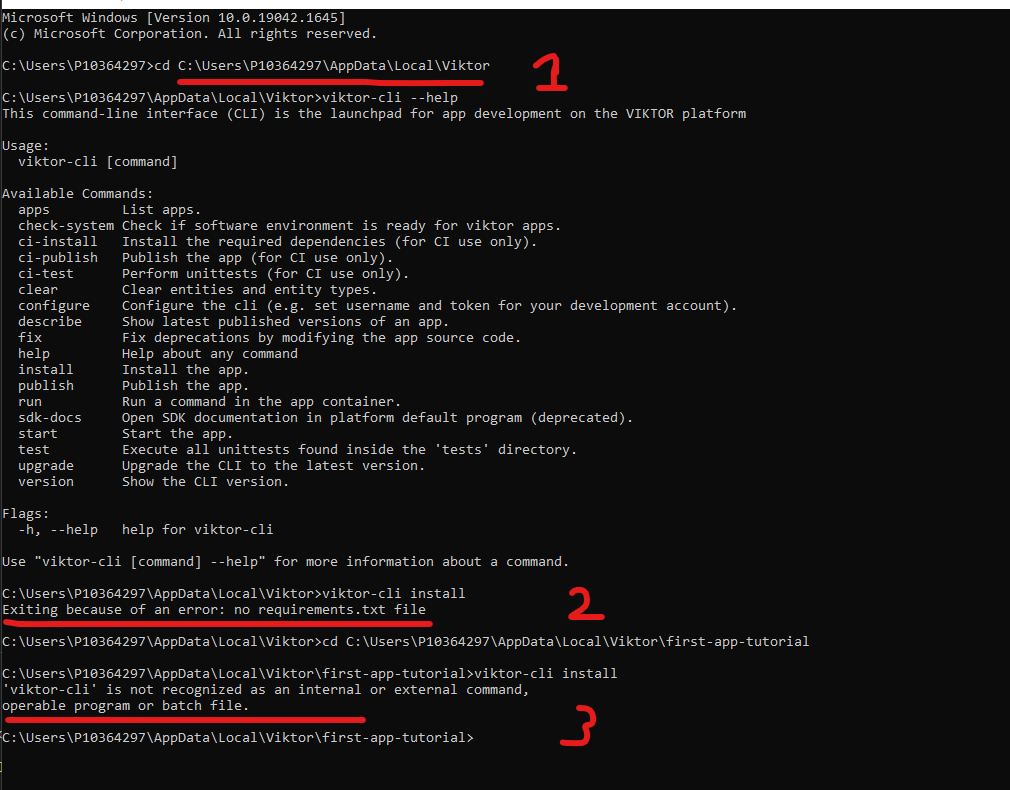 Hello, I'm trying to run my first app using the instructions here - https://docs.viktor.ai/docs/getting-started/run-first-app
At number '1' on the attached image I have confirmed that the Viktor cli has installed but at number 2, the victor 'viktor-cli install' command 'exits because of an error'. I have then changed the location using 'cd' at number 3 but this does not then recognise 'viktor cli' commands.
Programming is quite new to me so any help would be welcomed! Thank you in advance!