I am writing unittests for a class with multiple class methods. In order to call the constructor of the class I am testing I use a setUp function in my testclass. In this setUp function I need to mock the API using the @mock_api decorator. Right now I have 4 tests which all call the setUp function. The problem I am facing is that the first time the mock_api works but the times after that it no longer seems to work. My code is shown below.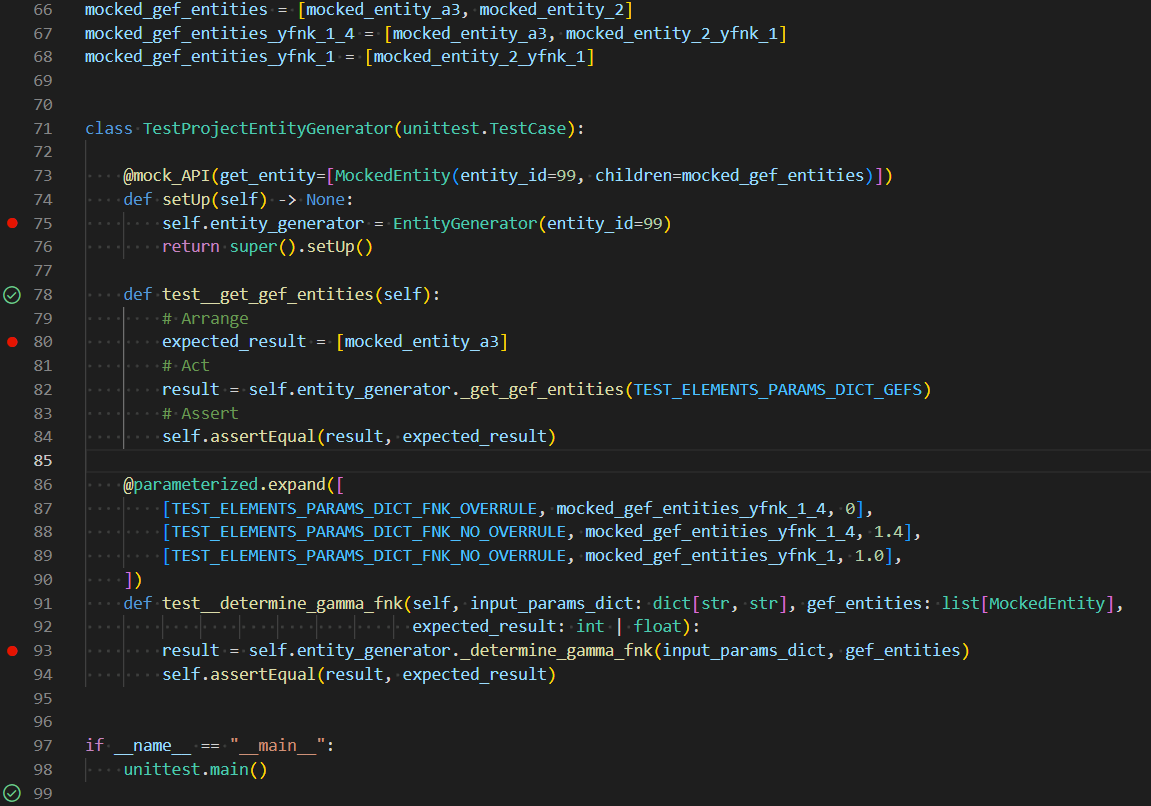 The constructor of the EntityGenerator is as follows:


More precisely, for the first test I run, the self.gef_entities in the constructor are filled properly with a list of MockedEntities. Any test after that though results in an empty self.gef_entities. The problem only occurs when I run all tests at once, if I run each test individually they all pass succesfully.