Which tool versions are you using?
SDK: unknown
Platform: v23.01.2
Python: unknown
Isolation mode: neither
App type: live app
App name: GeoTools
Current Behavior
Upon trying the Machine learing tab on a cpt file, we get a Exception: Cannot authorize (status 400)
Expected Behavior
The visual on the tab is expected to generate a automated soil layout clasification.
Context (optional, but preferred)
The bug seems pretty straightforward, below is a picture of the error message, a printscreen of the reported error and the full error message in a textfile. It is a logon error, which leads us to assume this is regardless of what cpt is entered.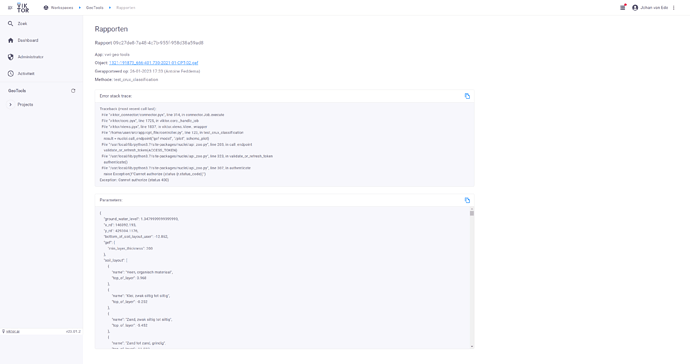 Machine Learning classification error incl stacktrace and params.txt
(94.8 KB)