Which tool versions are you using?
SDK: v13.6.0
Platform: v2022.11.0
Python: v3.10
Isolation mode: venv/docker
Current Behavior
The get_qualification_table_plot method from the TableMethod class results in a very unclear picture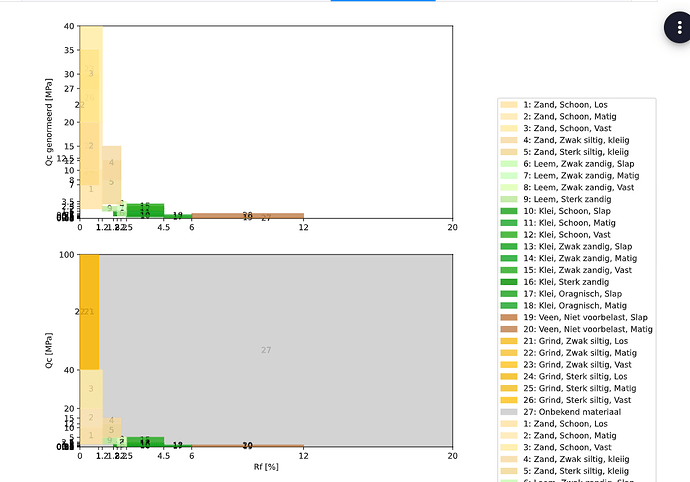 The axis ticks are not readable, neither are the numbers in the areas and the legend is presented twice on the right hand side because there are 2 plots with the same soil types. The second iteration of the legend also goes off the screen
Expected Behavior
More focus on one picture, maybe make subsections or something in which the user can select to see either the qc_normed on the qc regular plot in full screen.
Context (optional, but preferred)
Right now I don't feel like I can visually present the applied soil classification to the user as it is too unclear.
If there is a workaround to do this myself I would be happy to learn more about it.