I would like to create a generic RCS in Idea statica. The docs show a cross section component which corresponds with the UI in Idea: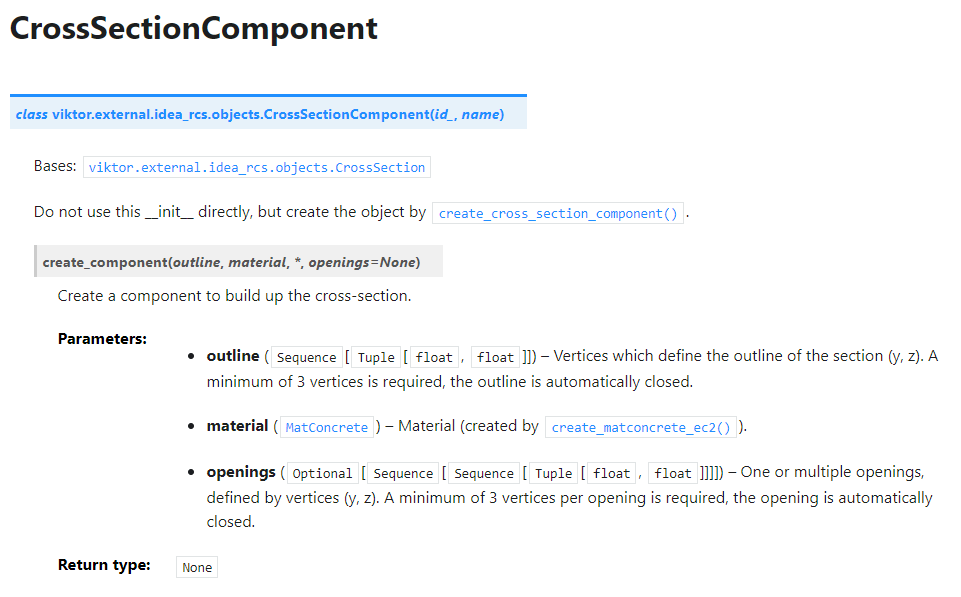 However my questions is how to activate it:
Is assume by using the
GENERAL_CONCRETE: viktor.external.idea_rcs.objects.CrossSectionType = 52

within create_cross_section_parameter or using the CrossSectionComponent by using
create_cross_section_component. The latter only allows name as input though.
Anyway I would like to create a CrossSection with name: str, outline: list[tuple[float, float]] and material : MatConcreteEc2.
How can I achieve this using the SDK?