We are trying to upload a .stix file (D-Stability) and use it to parse with GeoLib.
If we try it locally it works just fine. But when we try to use a FileField. I can't find a way to convert the FileResource to a workable local file with a corresponding Path to send to the Geolib:
Any idea what we could do?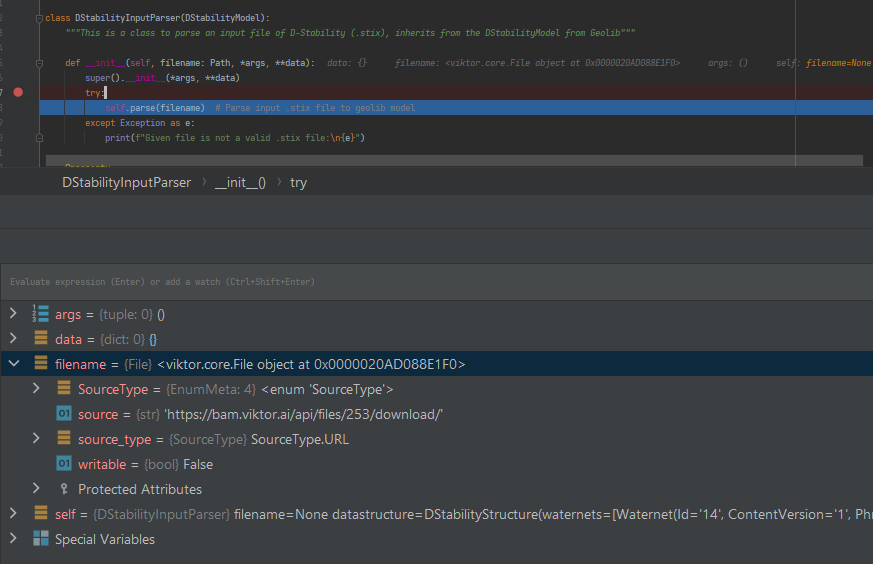 @property
    def d_stability_file(self) -> Path:
        file: FileResource = self.get_param("d_stability_file")

        new_file = file.file.from_url(file.file.source)
        location = Path(__file__).parent / file.filename
        with new_file.open() as r:  # open in text-mode, so read -> str
            new_file = File(path=location, data=r.read())

        return Path(new_file.source)