Hi support,
I get a memory error in the Heibaarheidsanalyse app: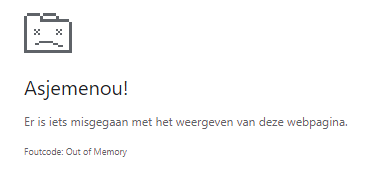 I started a batch calculation and after ± 100 calculations I get the error.
This morning I calculated a batch of 600+ calculations without problems.
Question: Which memory? At the Viktor server?
Question: Why out of memory if 600+ calculations has worked?
Greetings,
Rino van Dam