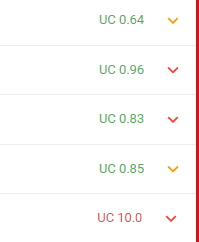 I wonder why the arrows are coloured red, orange etc. while the underlying unity checks are all with a DataStatus.Succes. So I wonder what drives these colours?
I thought these arrows would turn green if there is no DataStatus.Warning or DataStatus.Error below.
There is a DataItem without a status=attrib. But it's colour is just black.
Thanks in advance